My knitted suit
I never made sweaters for my kids.
When knitting a large suit in my own size, I touched every centimeter of thread.

As is the case with knitting: a slow job.

After wearing it once at a party (an initiation of my knitted suit), I stuffed this doll and sewed it shut.
A large floppy headless doll emerged.

I made an animation with the doll and processed it in a video object.
The glare of the video is enveloped, kept private to the viewer.
The object is an assemblage of objects covered with layers of paper. A private look that requires the viewer to bend over and peep through a hole with one eye.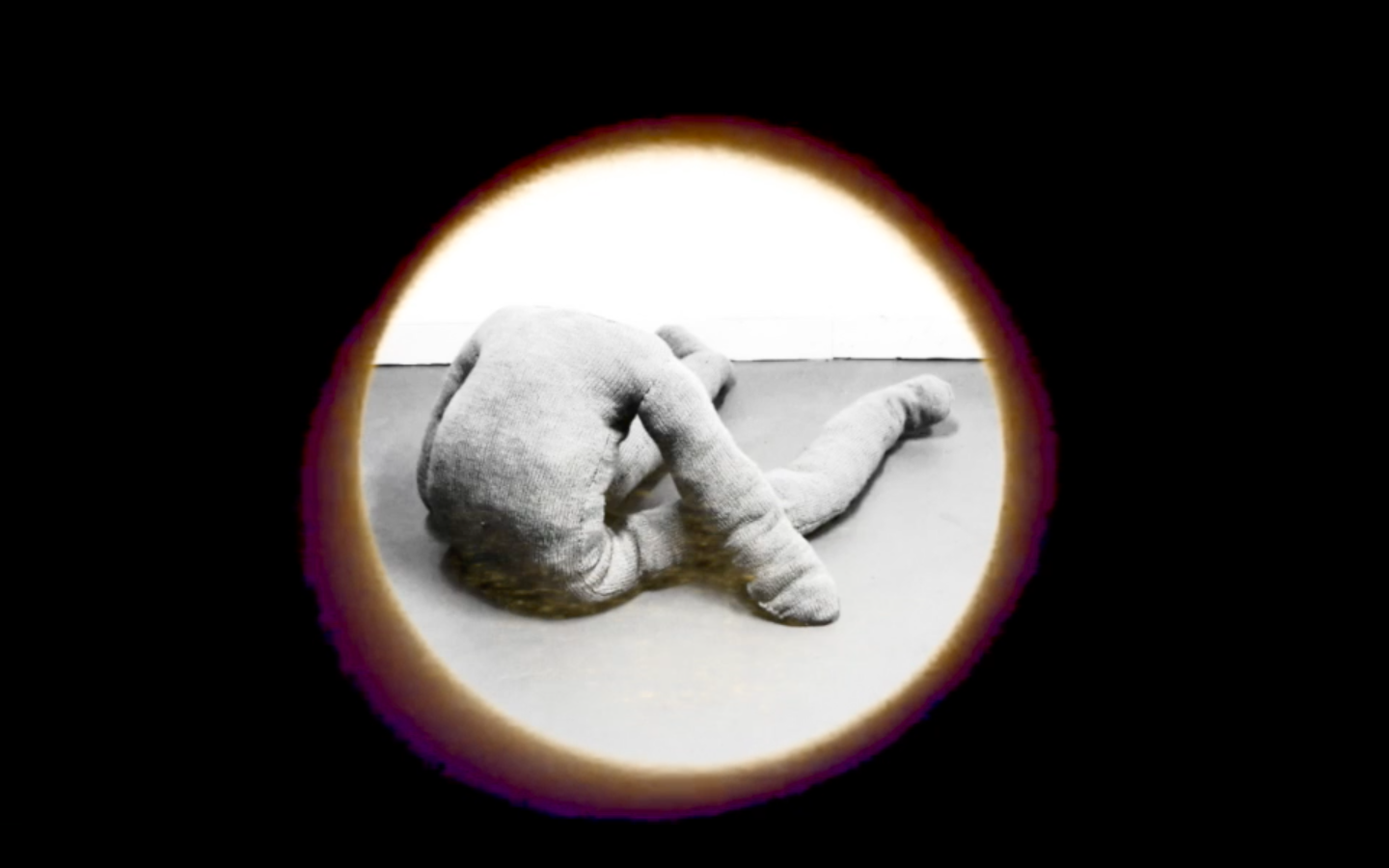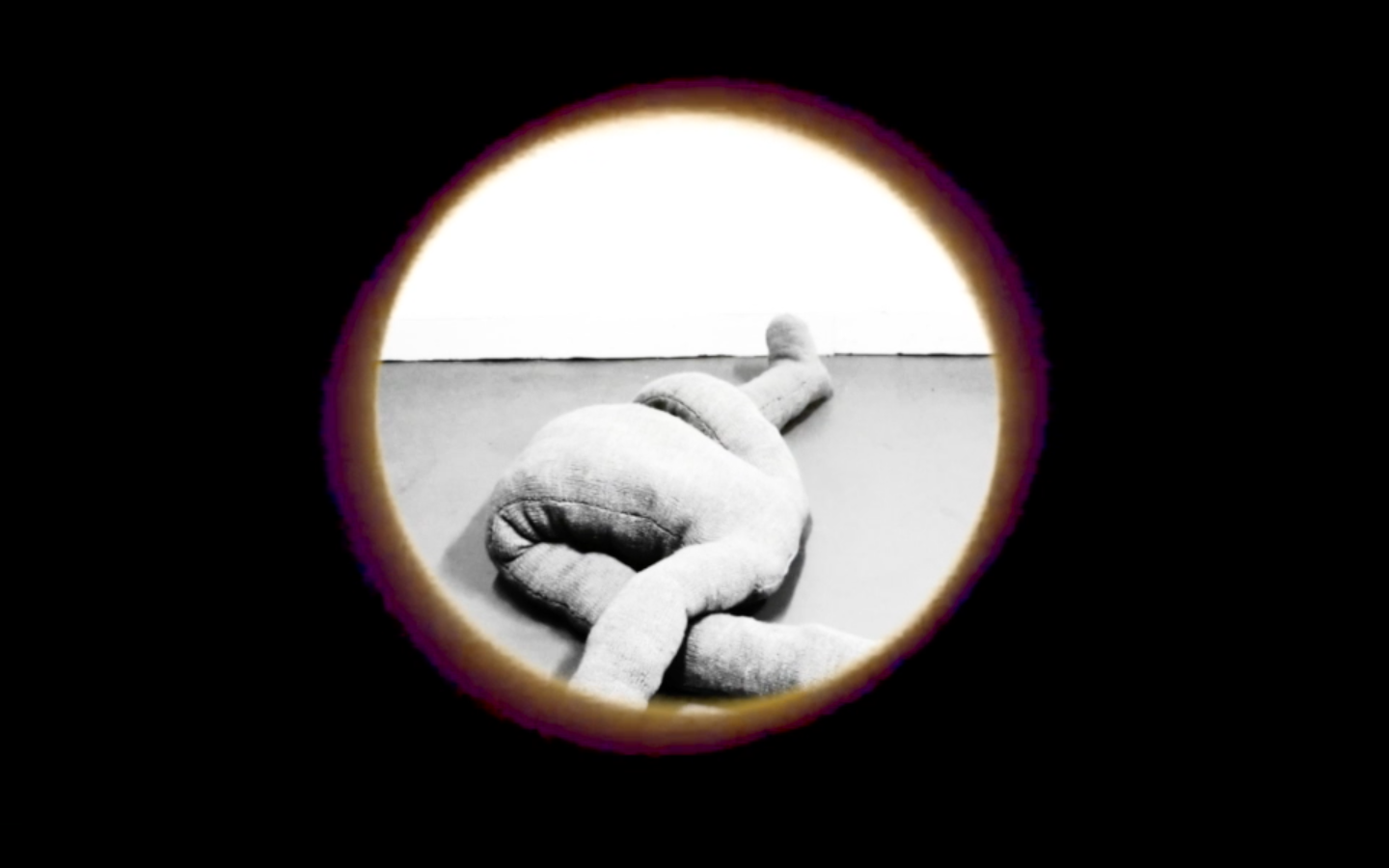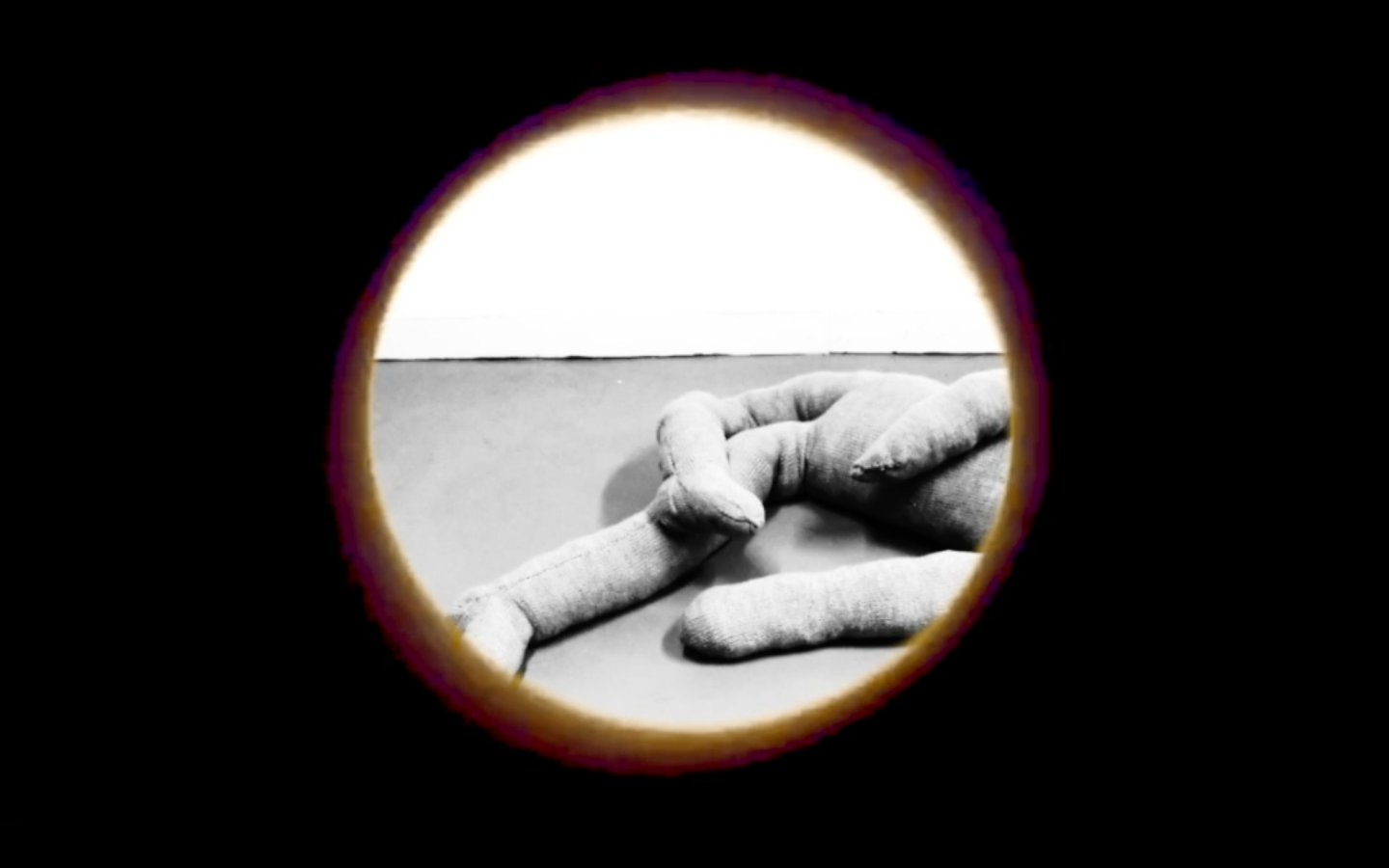 stills from video adamah