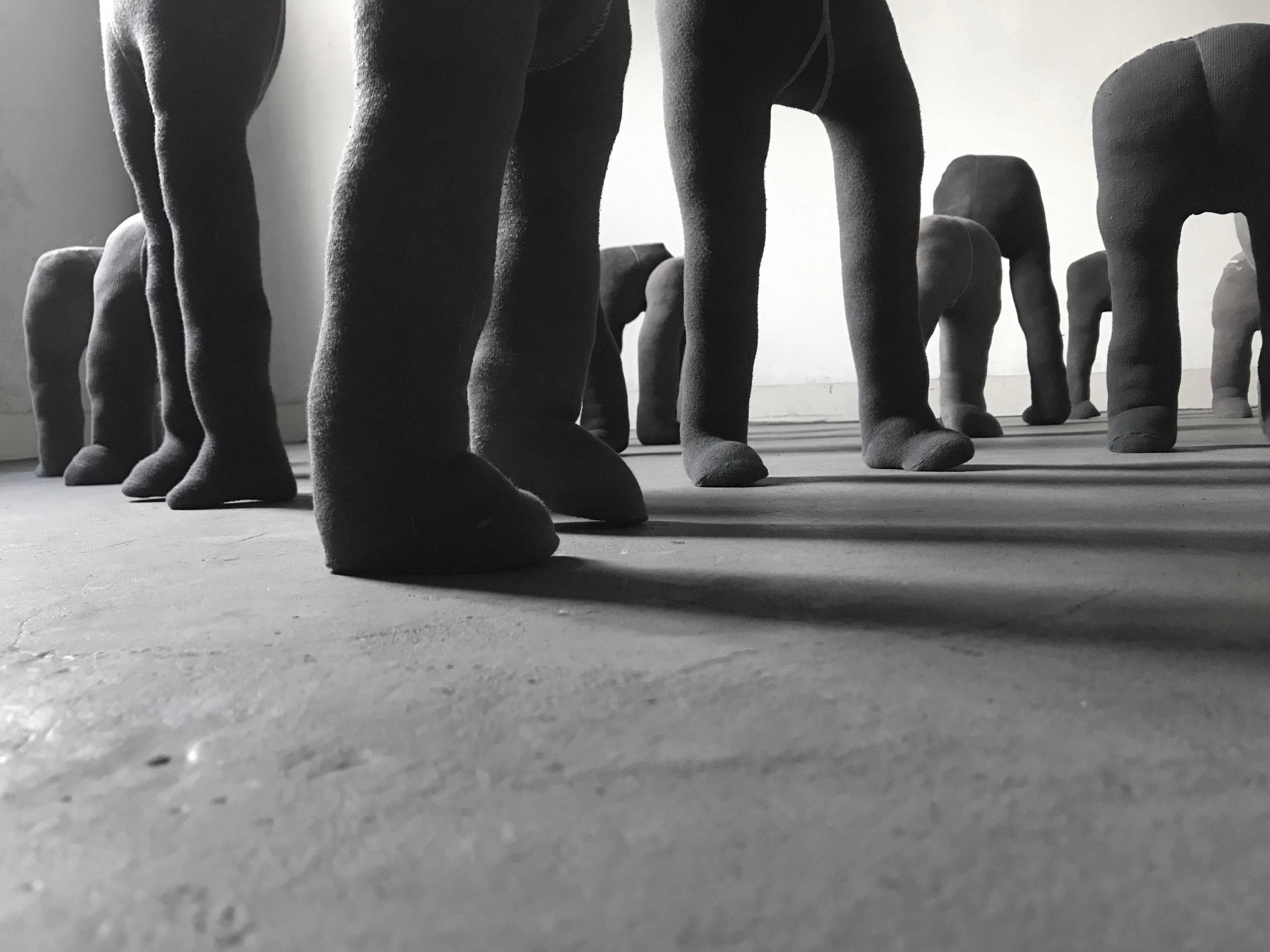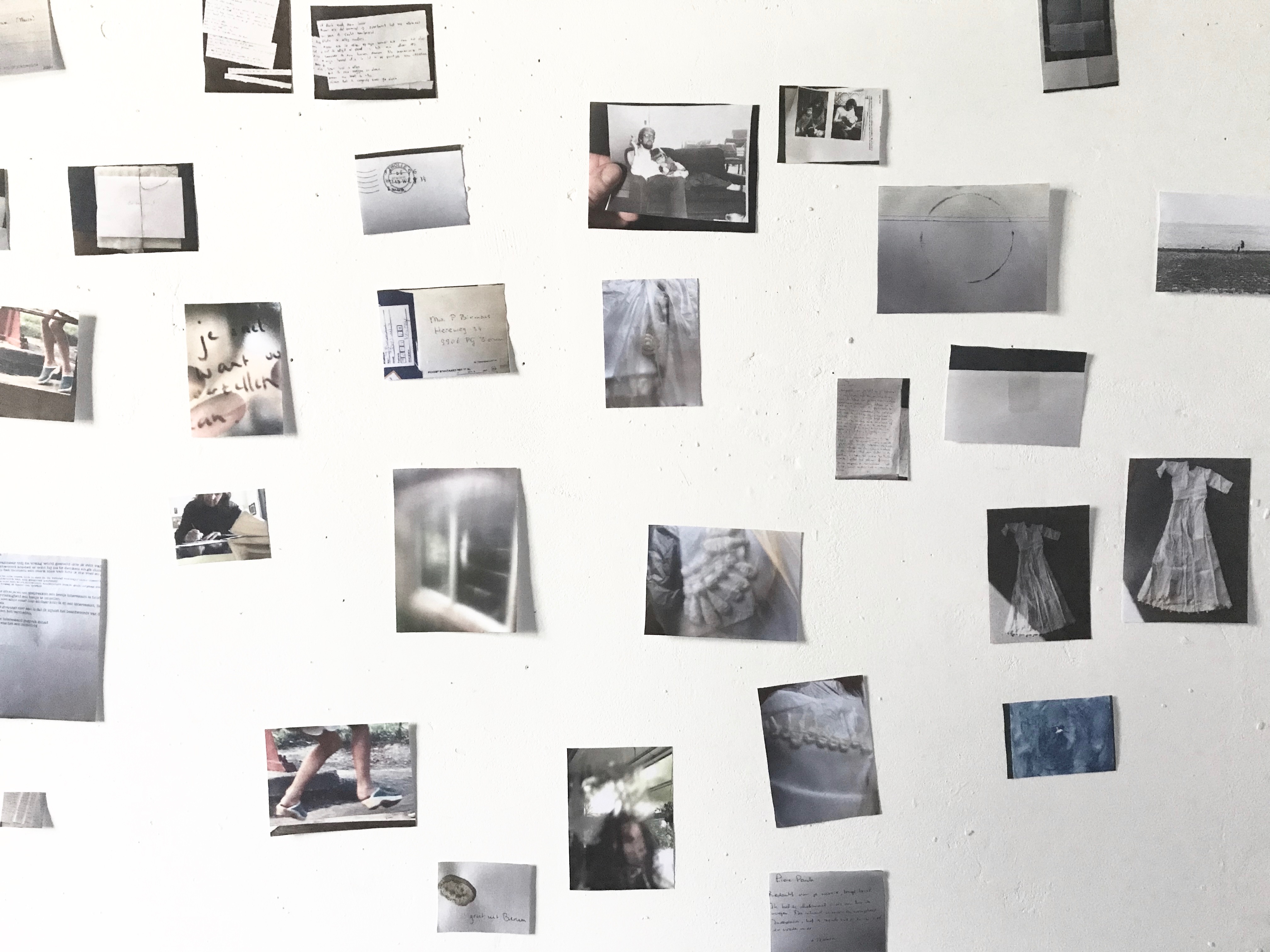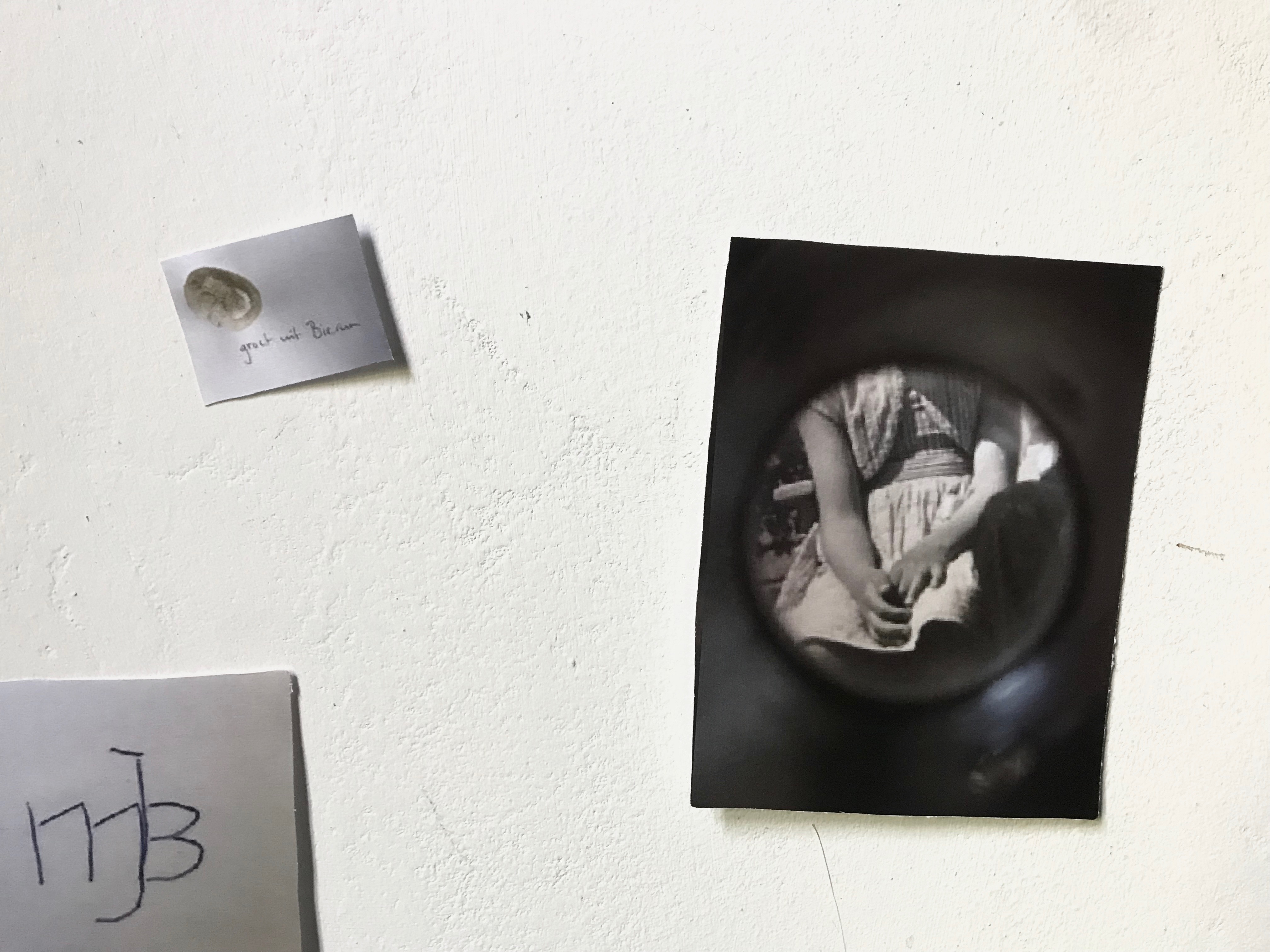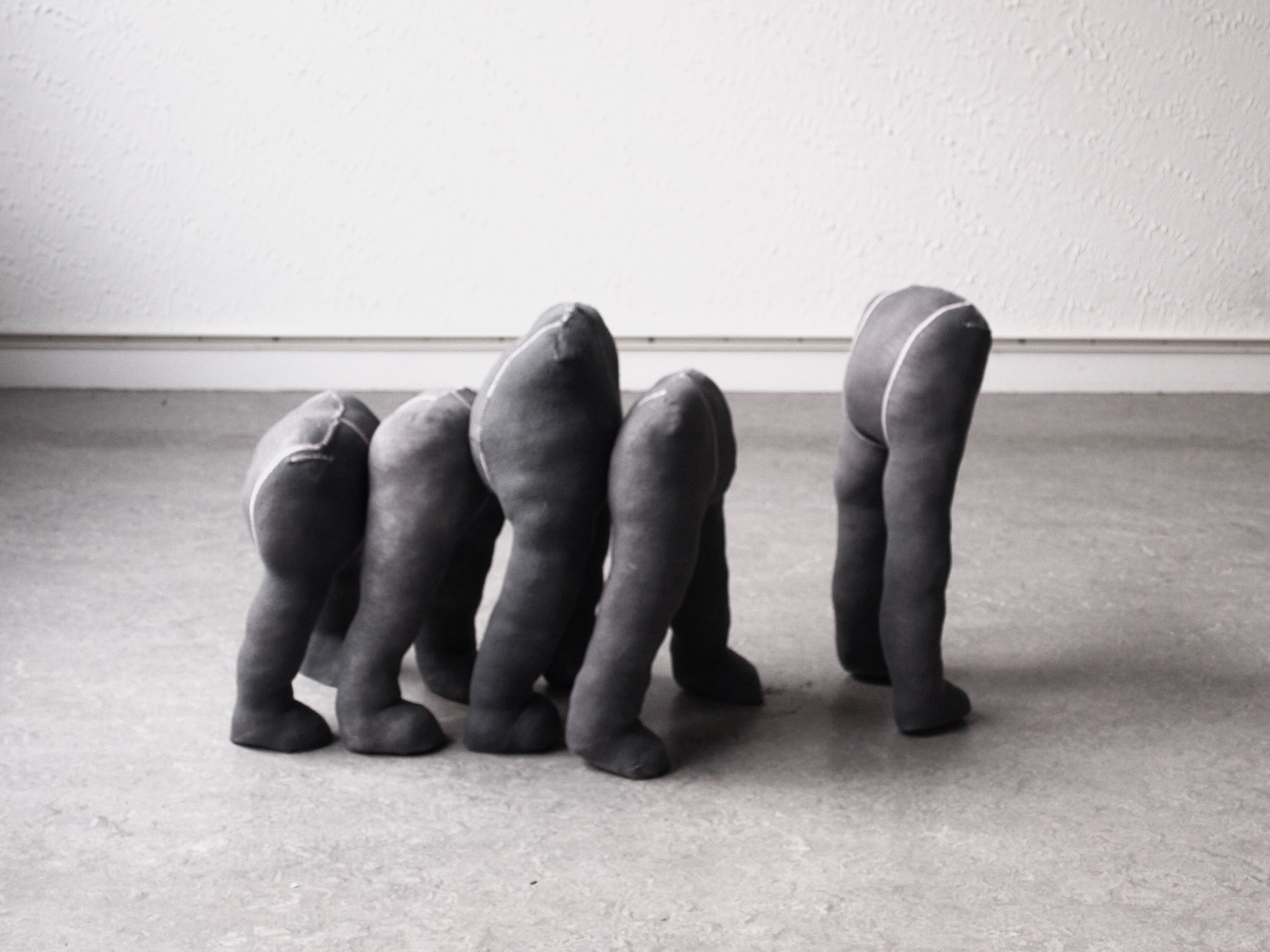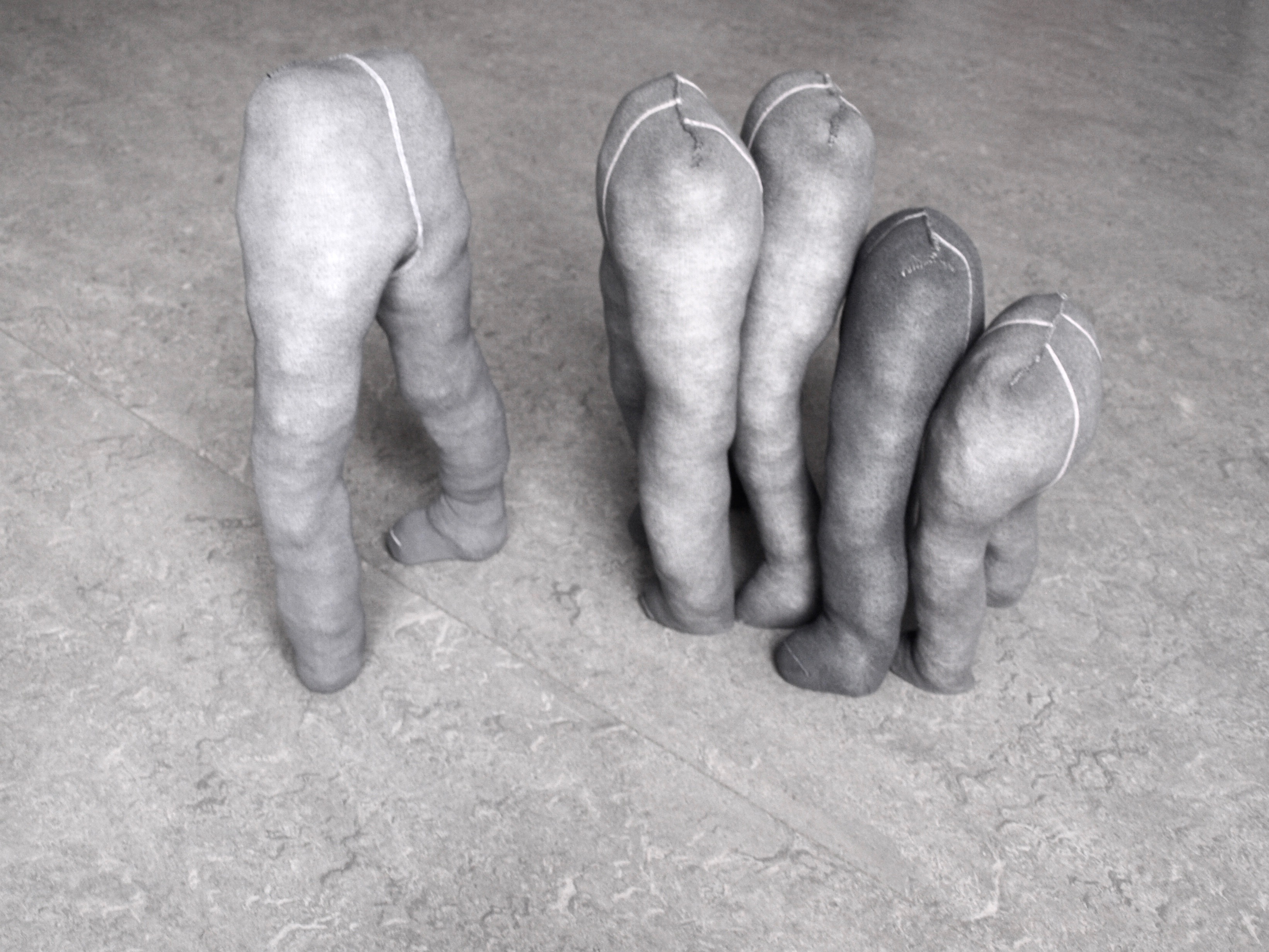 Halfkind
Halfkind is a constantly changing collection of memories. As memories are: fluid and subject to change.

The audience is invited to make their own composition of the 'children's legs': a group, a pile, an individual, a row, a circle and so on. It is a personal choice that does not need to be explained. On the walls hang photos and barely legible letters from a correspondence project about childhood memories.

Halfkind was created because Paula could not throw away her children's baby clothes. She decided to do something with the little cotton tights. This is how a collection of half children came into being as solidified time, as a longing for what was and in which she recognizes her children, but also herself.